NY Fashion Week: Dunhill presents his Winter 2010 collection in an unusual shop.
We are seeing more and more stores and services dedicated solely to the fine things in life for men. Salons, shops and spas are realizing that men have been treated like second-class citizens when it comes to luxurious, beautiful retail environments.
There are millions of sports bars, car dealerships, gyms and hardware stores, but that is definitely not all that men need and want. At New York Fashion Week, British luxury men's brand Alfred Dunhill showcased its Winter 2010 collection in a vacant Meatpacking District warehouse transformed into a pop-up shop.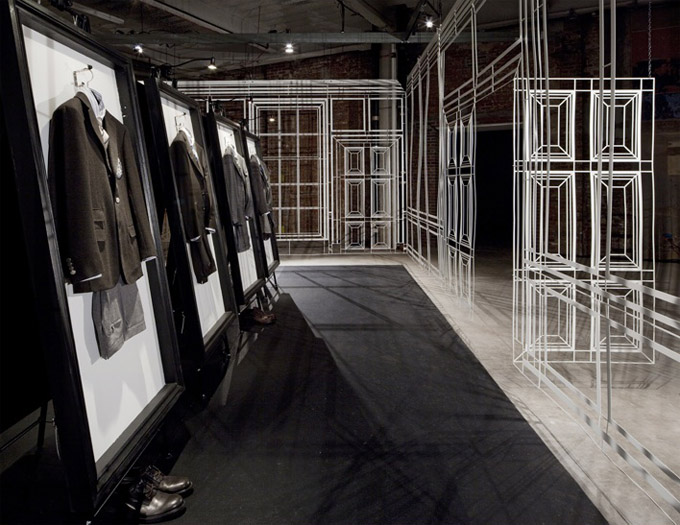 With aluminum panels and projection technology, London-based design workshop campaign created an environment that brought a little bit of Dunhill's London flagship store to New York.
Alfred Dunhill, who joined his father's saddlery business in 1887, and planned to change the company's focus toward the pioneering motorist, said it very well: "It is not enough to expect a man to pay for the best, you must also give him what he has paid for…" We think men are ready to pay for the best — and "the best" includes the environment in which he spends his money.
Source: Tuija Seipell – thecoolhunter.net