BMW reveals Megacity plans
The forthcoming BMW Megacity vehicle, a zero-emissions electric city car, will be built at BMW's Leipzig plant in Germany.
The new car will be launched in the next three years, and will be badged as what BMW calls " a sub-brand of BMW". Recent speculation has suggested it will be a Mini.
BMW has formed a joint venture with carbonfibre producer SGL to make carbonfibre-reinforced plastics for the car's panels at its plant in Landshut.
The firm's Leipzig plant produces the 1-series and the X1. BMW recently showed an electric 1-series at the Detroit motor show to demonstrate its thinking on electric drivetrains, although it's not certain if the production Megacity car will share any components with the 1-series.
Source: autocar.co.uk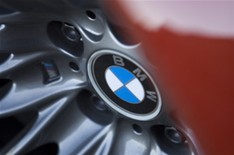 La prima vettura elettrica del gruppo Bmw verrà prodotta nello stabilimento di Lipsia. Lo ha annunciato Norbert Reithofer, amministratore delegato dell'Elica, stabilendo così la culla del progetto Megacity nello stesso sito in cui vengono attualmente assemblate le X1 e Serie1. Secondo quanto trapelato, la Bmw a zero emissioni potrebbe debuttare entro i prossimi tre anni, ed essere proposta con marchio Mini per semplificarne la nascita evitando la creazione di un brand dedicato.
Bmw ha inoltre raggiunto un accordo con SGL, azienda leader nella produzione di fibra di carbonio, per realizzare nello stabilimento di Landshut numerosi componenti destinati alla futura utilitaria