Target and Coca-Cola Commemorate the Year of the Tiger with a limited edition calendar
Target and Coca-Cola North America announced the availability of a limited-edition calendar to commemorate the Asian Lunar New Year and 2010, The Year of the Tiger. The calendar, which will be available in limited quantities at participating Target stores in the San Francisco Bay Area, features 12 original tiger-inspired images created by community-based artists, as well as coupons for Coca-Cola products. The calendar starts in Feb 2010 and ends in Jan 2011.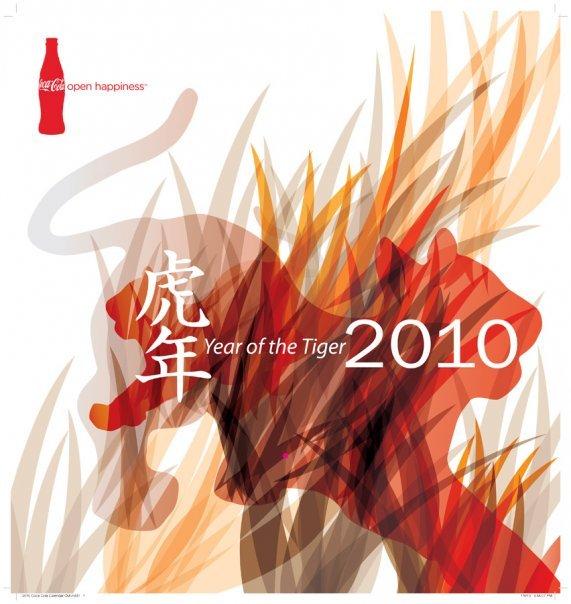 The images featured in the calendar were selected through a three-month open call for artwork in late 2009. Emerging artists from across the United States specializing in a range of artistic mediums were invited to submit tiger-themed artwork to be included in the calendar. The artists (Joseph Paul David, Mimi Yoon, Marcus Park, David Lee, Ivhan Claude Michel Escudero, Edwin Chiu, Seunghee Jeong, and William Wang ) were asked to reflect upon and express artistically the power and beauty of the tiger.
"People born in the Year of the Tiger are said to be strong and brave," said David Lee, one of the contributing artists. "But tigers are also playful, tender and whimsical in many regards. My art reflects these diverse attributes of the tiger. I'm honored to be a part of this special Asian Lunar New Year calendar, and I hope people will find inspiration in my work and the work of my fellow artists."
The diverse group of artists whose work was selected for the calendar represents a cross-section of Americans, including Asians of Chinese, Filipino and Korean heritage.
"Coca-Cola is committed to diversity and this limited-edition calendar is one way of our celebrating the diversity of the Asian American culture and community," said Lauventria Robinson, vice president, Diversity Business Development,
Coca-Cola North America. "We're thrilled to partner with Target and offer this calendar to our loyal customers."
The calendars will be available at the Bay Area Target stores with purchase of select Coca-Cola products beginning January 31, while supplies last.